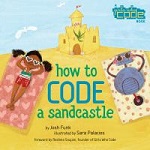 March 2020
How to Code a Sandcastle
(How to Code with Pearl and Pascal #1)
Author: Josh Funk
Illustrator: Sara Palacios
From the computer science nonprofit Girls Who Code comes this lively and funny story introducing kids to computer coding concepts. Pearl and her trusty rust-proof robot, Pascal, need to build a sandcastle before summer vacation is over, and they're going to do it using code.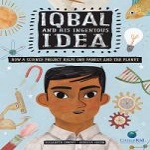 February 2020
IQBAL AND HIS INGENIOUS IDEA
Author: Elizabeth Suneby
Illustrator: Rebecca Green
Iqbal and His Ingenious Idea is a celebration of innovation, creative STEM (science, technology, engineering, math), problem-solving and sustainable technology. This inspiring story shows how one child can champion the protection of the environment and raise awareness about a global health issue.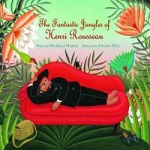 January 2020
The Fantastic Jungles of Henri Rousseau
Author: Michelle Markel
Illustrator: Amanda Hall
A charming, affecting picture-book life of France's most celebrated naïve painter – Henri Rousseau. Around 1884, when he was in his 40s, Rousseau determined that he needed to transcend his life as a customs officer and began to recreate himself as an artist.